What you think …….
"thank you Aqua Stars can't believe how far Jake has come never thought he would swim the whole length of the pool you are an amazing teacher who has given Jake so much confidence thank you"
Katie Brooks
"Alex had his 1st proper swimming lesson on his own today & was very happy throughout. Thanks Aqua Stars!"
Rosie Lewis
"Jimmy loved his swimming today, I was so proud of him going underwater! He loved it! Thanks Aqua Stars"
Jemima Powlesland
"Lucy just had an amazing swimming lesson at Aqua Stars in the new pool at Ruby Oak Park. I really recommend a private one-on-one lesson for the little 'uns' (especially for apprehensive mummies!) Thank you Laura! You are brilliant at what you do! Get these sessions booked quickly!"
Rowena Piek
"A big thank you to Laura Morrish at Aqua Stars ….. Wills been a bit 'nervous' swimming in the deep end of the pool but the smile on his face after he done his 20m was priceless today. Thanks again xx"
Becky Hale
"Thank you Laura and Becky for a fantastic afternoon of fun and frolics with your Olympics! Much fun had by all I think! Well done and thank you for all of your hard work and time to provide all of these extra opportunities!'"
Leanne Marshall
"Sophie had a fab time today at the Water Olympics Her team got 1st place Thank you Laura Morrish and Aqua Stars for a lovely afternoon"
Alison Thompson
"Hello Ladies! just wanted to share my story with other parents with 3-5 yr olds on how amazing Finley has come on since attending your crash course for beginners..what a difference...before he was starting to use a float and go under the watering can etc... and now he swims with one float confidently with his head in the water holding his breath nearly the full width. ..he jumps in the water with no help and is not frightened to go right under and he managed half a width swimming properly on his own completely unaided, he is also now going under the water to retrieve rings and objects …. And he learnt all that in just under 4 mornings with you! He is now on the first morning of his second crash course for 4 days and the confidence in him is unbelievable …… Laura, Maxine and Becky you really are fantastic and I cant believe how far he has come on ….your crash courses are a fantastic opportunity for children to become more familiar with the water and confident and £20 for 4 x 45 min lessons is a bargain …… thank you very much I am one very proud mummy that can't wait to see what he will achieve by the end of the week!! Aqua Stars rocks!!!"
Carly Byott


Our Adult and Baby/Toddler classes are a great way to introduce water confidence with the added benefits of developing mobility & social skills, assisting with sleep patterns, balance, sensory & bonding. Following these session, children can join our Pre School Classes


We have Children's classes 7 days a week for all abilities from non swimmers to advanced swimmers.
One to one or one to two lessons are available on Saturday afternoons

Our Swim Club
Is for advanced Swimmers focusing on Stroke Technique, Stamina, Starts and Turns or if you love swimming, come along and keep fit!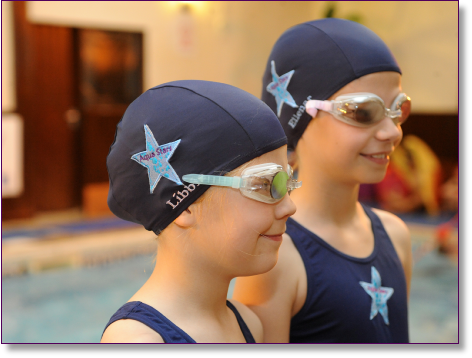 We have a Life Saving Club
Following the RLSS Rookie program for 8 to 12 year olds and Survive & Save for 12 years & upwards.
We enter local competitions and run instructor courses for 14 years and upwards.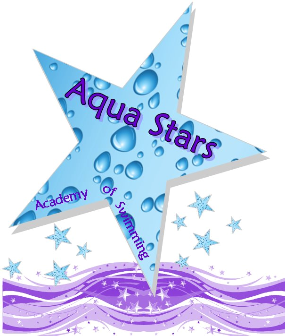 Aqua Stars Academy of Swimming
Ruby Oak Park, Brandis Corner, Holsworthy, Devon. EX22 7YA
Telephone: 01409 221580
Email: Info@swimaquastars.co.uk
Fun Holiday Activities
Fun Sessions, Crash Courses, Snorkelling, Life Saving Mermaid Swimming, Sea Scooters and other activities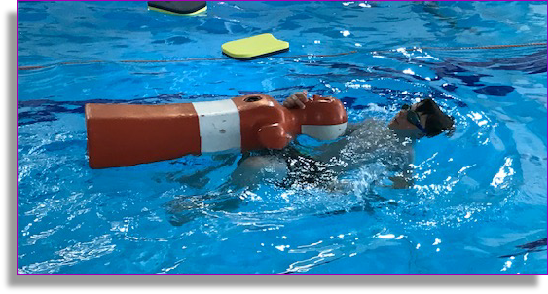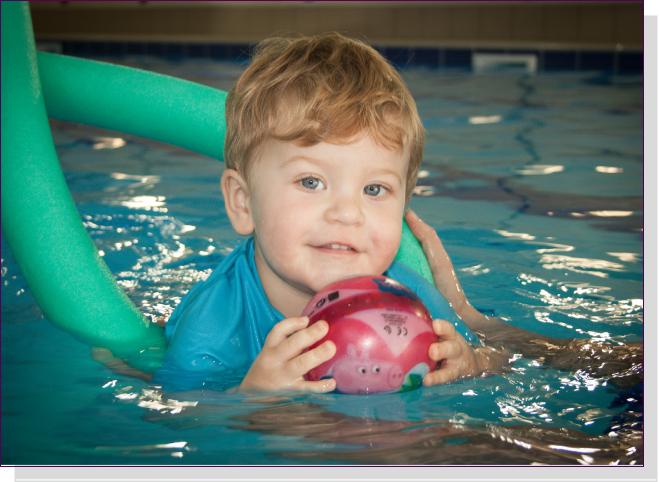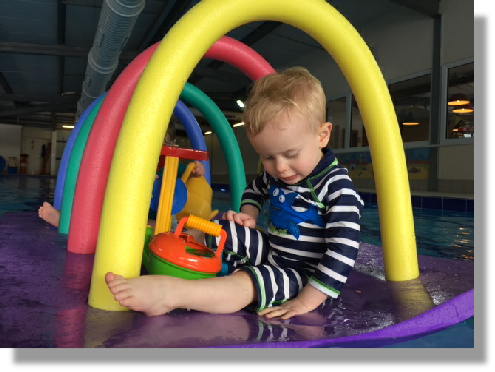 Due to the Coronavirus Covid-19 outbreak and following government guidelines we are closed and our Summer Term is on hold until we can open again,
We would like to reassure you that all spaces for all of our pupils will be reserved until our new term starts and we will contact you all once we re-open. No payments are due until we have a date to begin and if you have already paid we will carry the money over to the new term.
We are available to answer all questions and enquiries via our Facebook page, email and by phone so please feel free to contact us and if you would like to book your child into lessons with us, we are taking bookings where possible.
In the meantime, please look at our activity page for worksheets and water safety activities for your children to do during this time.
Please stay safe and well and we look forward to welcome you all back again soon.
From all of us at Aqua Stars and Ruby Oak Park.
Privacy Policy Contact Us Return to Top of Page