Our Instructors and Assistants
Alongside Laura, Maxine, Becky, Kelsie, Dannee and Nicky also take classes. Our qualifications include ASA Level 1 and 2 Aquatics Instructor, Level 1 Swimming Coach, RLSS National Pool Lifeguard Qualification, STA Baby and Pre School Instructor, RLSS Lifesaving and Rookie Lifeguard Instructor, STA Life Saving Instructor, First Aid at Work, Paediatric First Aid and our Safeguarding Children certificates and Enhanced DBS checks are all up to date.
Some of our previous and existing pupils assist with lessons and have taken their RLSS Pool Lifeguard Qualification and the RLSS Assistant Lifesaving Instructor Qualification. Some are planning to take their Swimming Instructors certificates this year. Having had lessons with Aqua Stars themselves, some have been with us since they were 3 years old.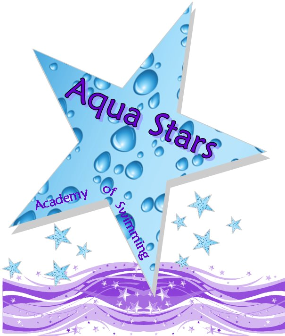 Aqua Stars Academy of Swimming
Ruby Oak Park, Brandis Corner, Holsworthy, Devon. EX22 7YA
Telephone: 01409 221580
Email: Info@swimaquastars.co.uk
Aqua Stars Academy of Swimming is based in Northern Devon and provides swimming lessons for all ages and abilities. Started in 2001 by Laura Morrish in a small pool nearby in a village where she grew up, Aqua Stars now has over 900 pupils taking part in lessons each week and a number of local schools.
In September 2015, we opened a new 25 metre swimming pool called Ruby Oak Park to continue and expand our swimming academy at Brandis Corner near Holsworthy where all the lessons now take place.
Our Lessons
During lessons for nervous children or beginners, our instructors are in the pool along with one of our assistants. We can offer one to one lessons where needed to boost progress or help children that need extra attention when it comes to gaining confidence. As children progress though their lessons they can have the choice of joining our Lifeguard Academy or our Swim Club if they wish to carry on with swimming as they get older.
For more information on all of our classes, please see our Swimming Lessons page.
We feel that success should be rewarded and we are an STA Swim Star Swim School and follow the International Learn to Swim Program so our pupils can be presented with badges and certificates for their achievements. Please see our awards page for more details.
We are registered with the Children's University and can stamp passports.